Why weren't people choosing to eat and consume healthy food and drink?  Well, here is what our research revealed:
1.

Healthy stuff didn't taste good
2

Healthy stuff was not convenient to get
3.

H

ealthy stuff cost more
After discovering this we wanted to create a place that solved these problems. So we thought:  What if a person could come in and get something that was HEALTHY, convenient like fast food, priced like a combo meal!  We launched our first location to prove the concept in 2009 and the rest is history.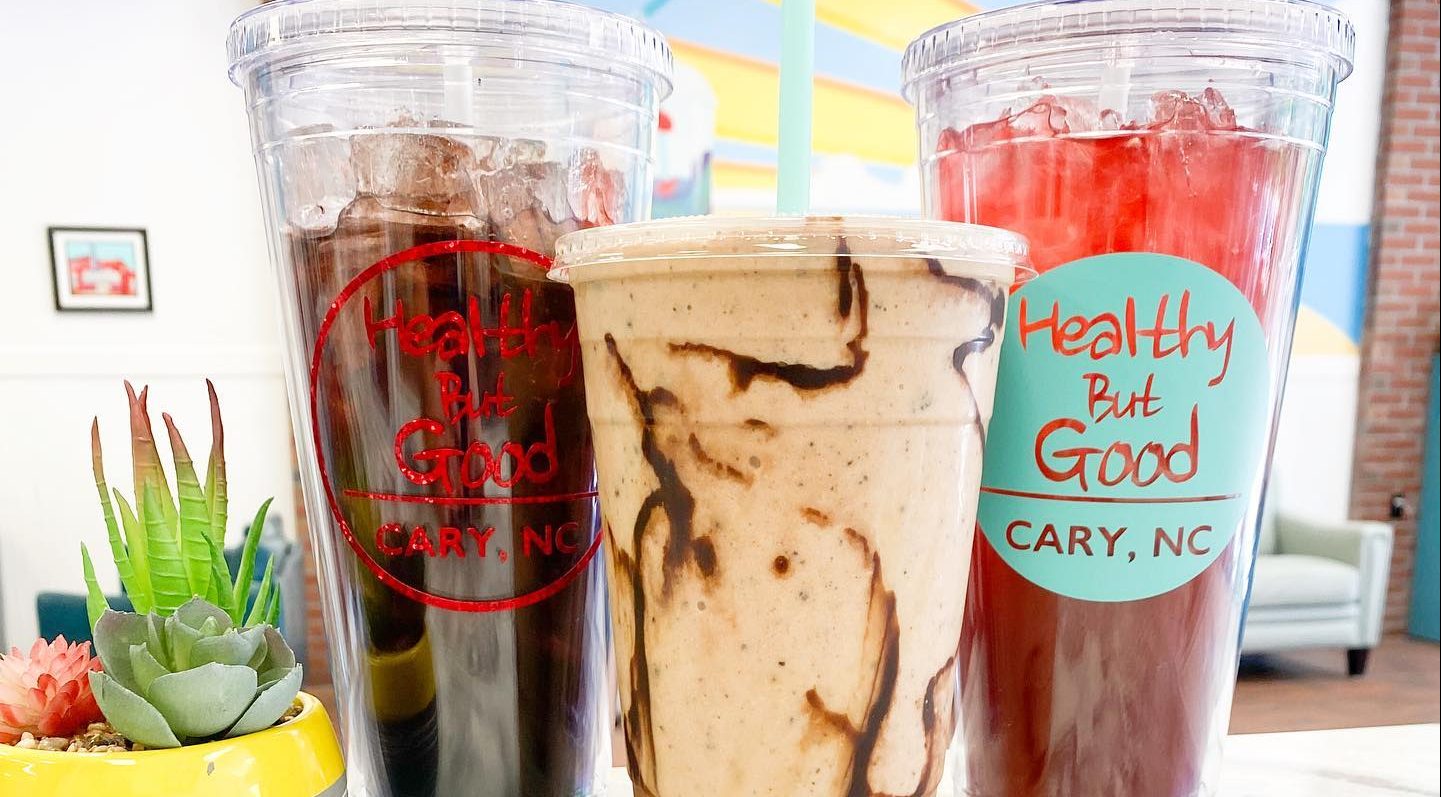 All the Nutrition you need in a meal
Turbo Teas and Protein Iced Coffee
Our Turbos Teas taste great and are healthy! Our Turbo Teas are a great alternative to drinks loaded with sugar like energy drinks, sodas, or hydration drinks. Turbo teas uplift naturally boost your energy without the crash. Made from Black, Green and Guarana teas, they have tons of benefits including all of your B vitamins, ginseng, vitamin C, and aloe to support digestion, all while tasting great! 
If you are a coffee drinker you will love our Protein Iced Coffees.  Get more out of your morning coffee with out protein coffee. They contain 15 grams of protein, are low sugar, low in fat and are a great healthy snack. So come check us out and get the quickest, easiest, best tasting healthy meal smoothies and teas in Cary, NC and Holly Springs, NC. 
The Nutrition Fix in Holly Springs North Carolina is the perfect place to get healthy meal smoothies. The Nutrition Fix Holly Springs Turbo Teas, The Nutrition Fix Shakes. The Nutrition Fix Shake Shop. 
Why choose us
Our Beverages are loaded with vitamins, minerals, protein, plus they are Lactose Free!  We want people to be able to get their healthy meal without hating it. our products are healthy, but good.
Online Ordering
Order ahead
Functional Beverage bar
Wifi
Awesome Atmosphere
Hang out or take it to go
Healthy Meal Smoothies
On the go meals